"Bodine"(13-07-2015)
Onze dijk van een merrie,
Irish Cob (gypsy Cob) Bodine ,20 jarige Stermerrie( met zeer hoge waarderingen),schofthoogte 1.53 .Bodine is het zware type met zeer veel behang. Superlief karakter.Bodine is een van de toppers van "De Dorushoeve" .We hebben zelf 1 nakomeling van haar Black Betty.
Aan de rechterzijde enkele nakomelingen van Bodine !!
Bodine is 13-07-2015 ingeslapen.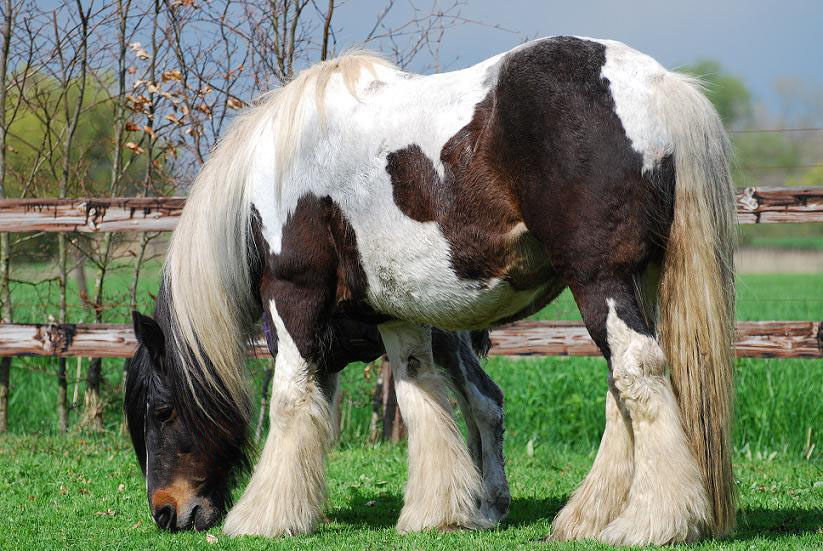 Bodine is the type of mare that often talked about but seldom seen.She is a 20 years old Irish Cob drive mare.Bodine was rated 2 times first premium by the Irish Cob Society. As Bodine is retired , Black Betty wil take honours Bodine. 13-07-2015 we had to say goodbye to Bodine.
On the right some offspring from Bodine!