"Garrendenny Magic" aka "The Man In Black"
Born 08-06-2015
pssm1 free
"Garrendenny Magic"
Pedigree including "The Lob""Shambo" and "One in a Million".

Sire:- "One in a Million" .
Magic draagt het pearl gen, wat een hele bijzondere kleur kan geven in combinatie met merries die het cream gen dragen. Magic staat beperkt ter dekking voor uitsluitend goed gebouwde Irish Cob merries.Voor meer informatie kunt U mij mailen. Hogere prijsklasse.
Op 17 Maart 2019 heeft hij een eerste premie behaald bij de hengstenkeuring van ICS Belgie , met een eerste plaats bij de 4 jarigen en derde plaats van de dag . Hij is getypeerd als heavy en is nu gemeten op 1.51 schofthoogte.
Hij heeft zich voorbeeldig gedragen wat zijn fijne karakter laat zien.
Magic is not just black but caries the Pearl gene.
Magic is offered on limited base for stud . Higher Price!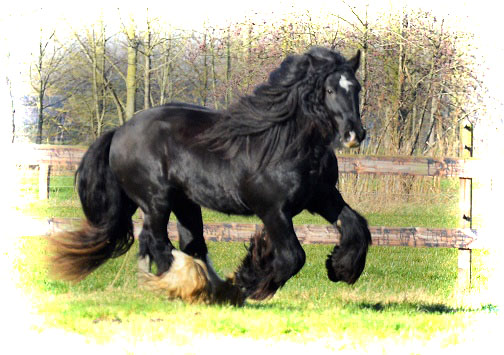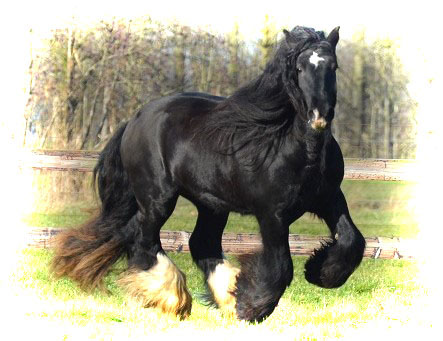 "The Man In Black"