"Miss Silver Dolly van de Dorushoeve"
12 juli 2010 "Miss King x Silver Cash"
pssm1 free
DNA tested White Silver Dapple.
De vader van Silver Dolly is Silver Cash( Star stallion) ,1.50 hoog . Silver Cash is een zware Cob met veel body, en zijn behang is dik en overvloedig aanwezig. Hij heeft een zeer aansprekend hoofd met prachtige bruine ogen. Dit alles met een gouden karakter. De moeder van Silver Dolly is Miss King een hele lieve mooie merrie die ook enkele jaren in ons bezit is geweest. Miss King woont nu in frankrijk.
The father of Silver Dolly is Silver Cash, 1,50 high. Silver Cash is a heavy cob with lots of body, and feather. He has a very appealing head with beautiful brown eyes. All this with a golden character. The mother of Silver Dolly is Miss King a very sweet beautiful mare who has been in our herd for 5 years. Miss King now lives in France.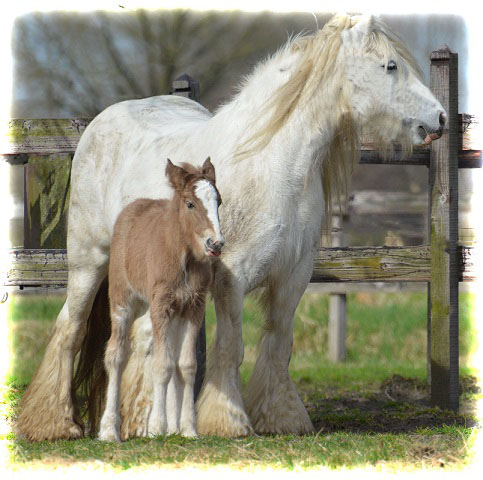 Dolly and Nona Mae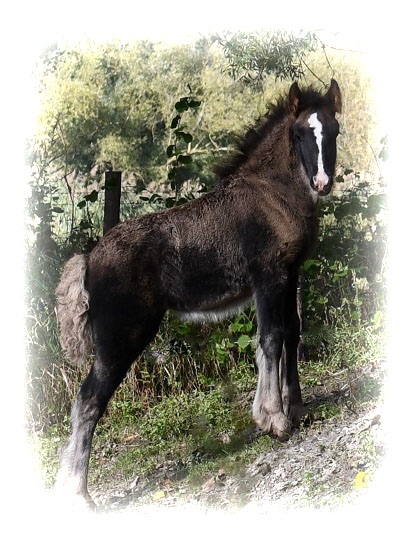 Born 11-08-2020 "Coco van de Dorushoeve"